| Bachelors of Science, York University (Canada) | International Certified Professional Trainer, International Professional Managers Association (UK) | HRD Corp Accredited Trainer | HRD Corp Registered | Certified Brian Tracy Trainer | Certified REACH Advanced Practitioner | Certified Leading Dimensions Profile (LDP) | Certified REACH Practitioner | Training Needs Analysis, HRDC (Malaysia) | Certificate in Digital Marketing for SMEs , Digital Marketing Consultancy (Malaysia) | EnSync Workskills Facilitator | Trainer & Consultant |
Highlights:
Founder & Managing Consultant
Accomplished Managing Director of an international software company
Sales leadership for 20 years
Business leadership and primary contract negotiator (regional)
Primary business liaison and communicator
After a successful career in the software industry and being blessed with a strong learning and development foundation, Gina Phan is a learning facilitator who enjoys equipping others by using the PSP (Purpose-Structure-Process) to encapsulate their learning and skills for them to be confident and successful. She focuses on communication strategies to help people achieve these goals.
Gina started her career as a software developer. During the formative years, she realised that effective communication skills focussed on relationship-building are important assets to a professional. Her career took her to apply these skills in customer service, product specialisation, sales and marketing, business management, and as a Managing Director of an international software company. Her career path provided a continual process in professional development. Her work today reflects the 30-year experience as an accomplished leader in both corporate and entrepreneurial settings.
Gina has presented to corporate leaders, academicians, knowledge managers, and seminar audiences in Southeast Asia, Hong Kong, Europe and the US.
Gina aims to empower her training participants to apply solutions based on structured frameworks so that they can achieve their objectives in sales, negotiations, problem-solving, leadership, presentations, as well as written and verbal business communication.
Her training participants will gain from a combination of instructional and coaching activities as well as simulations, role-plays, case studies and games in a safe and learning environment.
Here are what some of her training participants have said:
"Gina is passionate and committed to her topic of training." – – Faridah Rohani, Media Communications Specialist
"She is professional and nice and is able to build up confidence with learner in a relatively short period of time."
–
–
Head of HR, Equity Derivatives Trading Firm, Hong Kong
"I can't wait to apply what I learnt today!" – – Rhona Beh-Smith, Artist
"Good training and I want to join more like this." –
– Aronnizan Aziz, Managing Director
"Best trainer ever." – – Siti Nur Fatiha bt Mohd Jani, System Support Executive
"…it was a successful training because of the small exercises (for) every topic completed."
–
– Herniwati Herman, Intel Technology Sdn Bhd
"Gina is knowledgeable. Her slides were well-structured and adequate." – – Isabel Chong, Sales Engineer
"The course contents are good and specific. The assignments are a very good start." –
– Alex Liow, R&D Engineer
"This is a good opportunity for me to have a presentation in public, which was my worst fear. Thank you." – – Yeoh Geok Hong, Stay-at-home mother
"My main takeaways are the difference between informative and persuasive presentations and the different types of audience." –
– Gigi Low, Sales Engineer
"Interaction, including games were good. Information was easy to understand." – – Jeannie Tan, Sales Manager
"I rate this training 5/5." –
– Muhamad Yusri, R&D Engineer
"My top 3 takeaways are how to be a respectful negotiator by listening (EARS ON), that I have the power to influence (POWER FACTOR) and understanding all the negotiating styles." – – Noor Fazlina Md Din, IT Support
"I sincerely enjoyed the training session. All the topics covered are really useful & helpful. Trainer's warm & encouraging reaction helps us focus & participate while having fun. Would definitely join for another session, if available." – –
Nur Dalila Zainal, Project Manager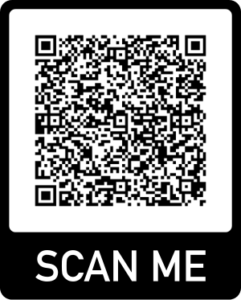 or follow her on Facebook and Instagram.
---
#trainergina #ginaphan #salestrainer #communicationstrainer #communicationtrainer #problemsolvingtrainer #consultativesellingtrainer #negotiationstrainer