Steven has vast experience as a General Manager cum Operation Manager in a public-listed company, involved in manufacturing of plastic components and assembly products for security seal. His main responsibilities included sales & marketing, product development, plastic injection molding technical support, quality assurance, purchasing, logistics and production planning.
During his employment with this public listed company he was assigned to work in other countries i.e. Thailand & China. He is organized, highly motivated, and detail-directed problem solver. He possesses strong leadership capabilities and has the proven ability to work in unison with management at all levels – from Board of Directors to shop floor workers.
His relevant experience and accomplishments are as below:
Consultant
Successfully established and implemented ISO 9001: 2008 programs for companies in Malaysia and China.
Counseled employees on defining career and work related goals and objectives.
Written and implemented molding introduction course manuals i.e. plastics injection molding.
Written and implemented putting 6S approach for higher productivity.
Written and implemented leadership's quality training manuals.
Management Personnel
Trained, supervised and evaluated staff for improvement in their management skills.
Resulted in multilateral staff achievement of work objectives.
Successfully refined and implemented new projects.
Steven has 23 years of experience in the manufacturing sector, specializing in the plastic industry. He is well exposed to the most challenging and demanding tasks of developing quality management procedures in production, as well as motivating and coaching the human resource force of multinational corporations.
Steven has held a managerial position for almost 19 years together with sales & marketing experience. This has provided him with the experience and skills for motivating and coaching human resource to achieve their goals, work objectives and to maintain good employer-employee relationship in the company.
Qualifications & Corporate Seminars and Workshops
Certified Professional Trainer in Quest-CPT, IPMA, UK.
(International Professional Managers Association), United Kingdom.
Quest Learning Centre, Sungai Besi, Kuala Lumpur.Certified Trainer of Malaysian Human Resource Development Fund
HRDF – PSMB TTT Certificate No. 4222Holds a Diploma Qualification in Architectural Draughtsmanship.
(FIT) Federal Institute of Technology, Kuala Lumpur, Malaysia.Obtained a Certificate in Injection Molding Technology
(HRDC) Human Resource Development Centre, Shah Alam, Selangor, Malaysia.Obtained a Certificate in Success As A Sales Manager.
Headway Training & Development Centre.Obtained a Certificate in Implementing 6S Towards GMP (Good Manufacturing Practice)
FMM Institute, Kuala Lumpur, Malaysia.Obtained a Certificate in Train the Trainer in Q~Performance Consultant.
Obtained a Certificate in Team Building Programme in Venture Link 3 & D'Jungle People.
Management & Operational For Excellence
Injection Molding Continuous Improvement Course.
Putting 6S Approach for Higher Productivity.
Setting Goals for Career Growth.
10 Points on How to present Ideas to Your Boss and Get Results.
Art of Working Smart.
Meeting – A Waste of Time ?
Managing Difficult People.
Delegate, Abdicate or Do Everything Yourself.
Negotiation for Managers.
Planning for Successful Implementation.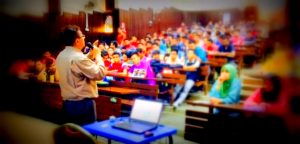 Testimonials  :-
"6S Program can motivated others to be more productive in their jobs and the 6S learning step      toward work can make workers achieve perfect attitude with people in their work environment."   ~Nik Amirul Fadzil, Arena Energy Sdn. Bhd. – Bangi. Selangor.
2. "6S Program make us getting creative work, good quality job and morale spirit.   This program is   very good for self and company improvement."   ~Andriadi, Arena Energy Sdn. Bhd. – Bangi. Selangor.
 3. "6S Program mengetahui cara-cara menyusun sesuatu tempat besih dan betul."    ~Muhammad Syafiq Bin Mohamad, Arena Energy Sdn. Bhd. – Bangi. Selangor.          
4. "6S Program is a good awareness & easy understanding training."    ~Ang Siow Hinz, Hume Cemboard Industries – Chemor, Perak.
 5.  "6S Program should have more talk in future for our supervisor and line leader especially for the  person in charge (PIC)."   ~Kamal Hassan, Hume Cemboard Industries – Petaling Jaya, Selangor.
6. "Injection moulding continuous improvement course (IMCIC) is good to learning in this training for  continuous improvement."   ~Nik Hasmadeey Nik Hassan, Hicom Teck See Plastic Mfg (M) Sdn. Bhd. – Shah Alam,  Selangor.
 7. Ubah sikap selepas menhadiri 6S training."   ~Norwati binti Maulani, Shin-Etsu Polymer (M) Sdn. Bhd. (QA/QC Dept) – Shah Alam,  Selangor.
8. "Selapas 6S training pengetahuan lebih luas tentang 6S dalam production."   ~Zuradinata Bin Omar, Shin-Etsu Polymer (M) Sdn. Bhd. ( Production Dept) – Shah Alam,  Selangor.
9. "Selepas memberi pendedahan dan menghadiri program yang berkaitan dengan 6S agar dapat  diiplimentasikan dengan lehih berkesan."   ~Shu Arifin Bin Shamsudin, Shin-Etsu Polymer (M) Sdn. Bhd. (M&E Dept) – Shah Alam, Selangor.