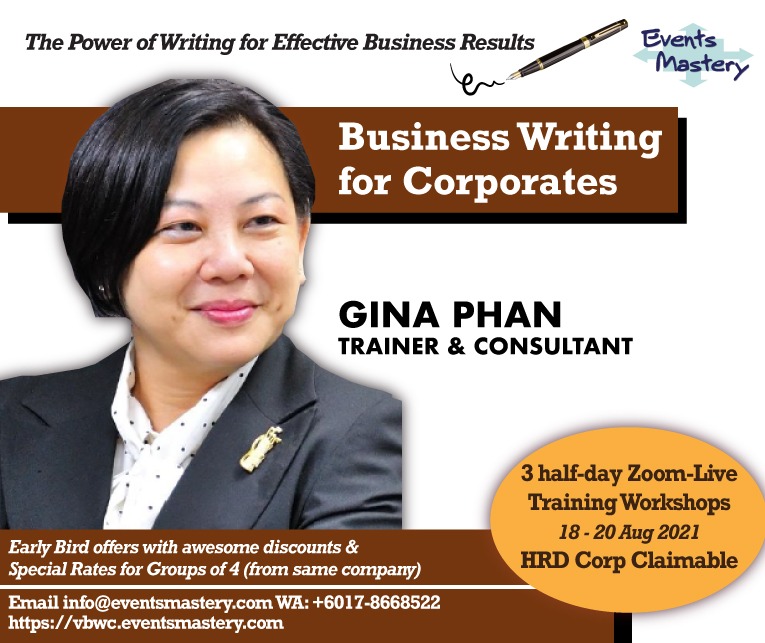 Improve your business writing in 12 hours!
No more staring at a black screen, trying to structure a message or a report.
Join our trainer, Gina Phan, for 3 half-days in this engaging online workshop.
This course targets how to create business documents in the modern workplace, which takes into account the many forms that modern communication can take, and teaches participants how to align their message with the appropriate medium .
Dates: 18-20 August 2021, morning sessions
Organised by: Event Mastery
Know more and register: Click here or contact +6017-866-8522