This week's word is not a common word.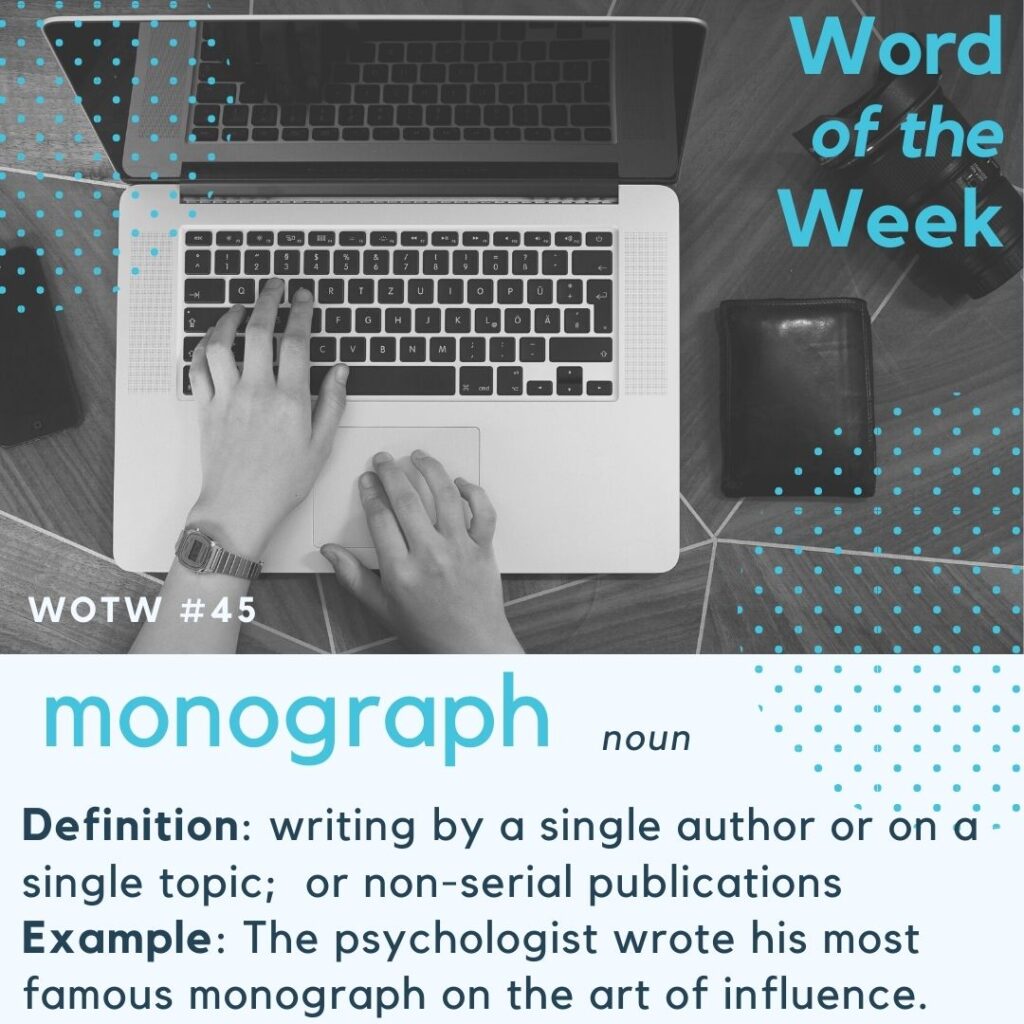 This word can carry different meaning.
Traditionally, a monograph refers to a book or article that is a specialist work of writing on a particular subject. The word has a scholarly root. In this context, you cannot refer to any book as a monograph.
In library cataloguing, it has a broader meaning — that of a non-serial publication and complete in one volume. In this context, any book will qualify as a monograph.
Additionally, book publishers refer to 'artists monograph' as books (plural) dealing with a single artist.
Example sentences
This is his first monograph on the use of IoT devices to assist public healthcare in the remote areas of Malaysia.
The monograph explored Da Vincci's brush strokes
This is a hardback book, in a 1970s pop music monograph collection.
The organisation published four monographs on this topic.
#wotw #wordoftheweek #englishvocabulary
Share this article with your friends.